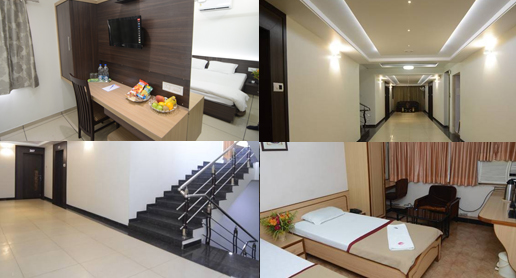 Welcome to Hotel Kirti
Our dream and burning desire to do something new in the area of hospitality by providing accommodation with full comfort and cultured feel to the guest which led us in the hotel business. Our constant efforts and curiosity created a beautiful shape in the form of "Hotel Kirti" which we brought into operation in the year 1996. Since then our hotel has been travelling in the hospitality sector with good image and achieving best support year by year from the guest of different regions of India and abroad who have been enjoying their stay in our hotel.
READ MORE
Free WiFi
Lift available
Air conditioning
Doctor on call
Wake up call
Secure parking
24-hour front desk
Complimentary EMT
Full concierge service
Complimentary newspapers
Accessible rooms and facilities
Smoking & non-smoking rooms

Currency exchange
We provide immediate currency exchange service for any currencies used across the globe for our clients.

Dry-cleaning
We offer dry cleaning services for customer's immediate requirements.

changing facilities
We provide facilities to get yourself refreshed with clean changing rooms.

Same-day laundry service
We offer a classic solution to your quick laundry needs.

24 Hour Room Service
We provide 24 hours room service with comfortable and hygienic facilities.

Short-term luggage storage
We deliver our short term luggage storage services to the passages visiting Jamnagar.

Business services, including fax and photocopying
We cater to serve corporate stationary requirements

Family services include baby cots/cribs
Hassle free stay with your family.